Los Angeles Dog Bite Attorney
"I met with Jonathan Howell who became my attorney. Right away I was pleased with his honest, frank manner and he always informed me of all options while at the same time he left the decisions clearly with me."
Free Guide for Dog Bite Victims - How NOT to lose money after an attack.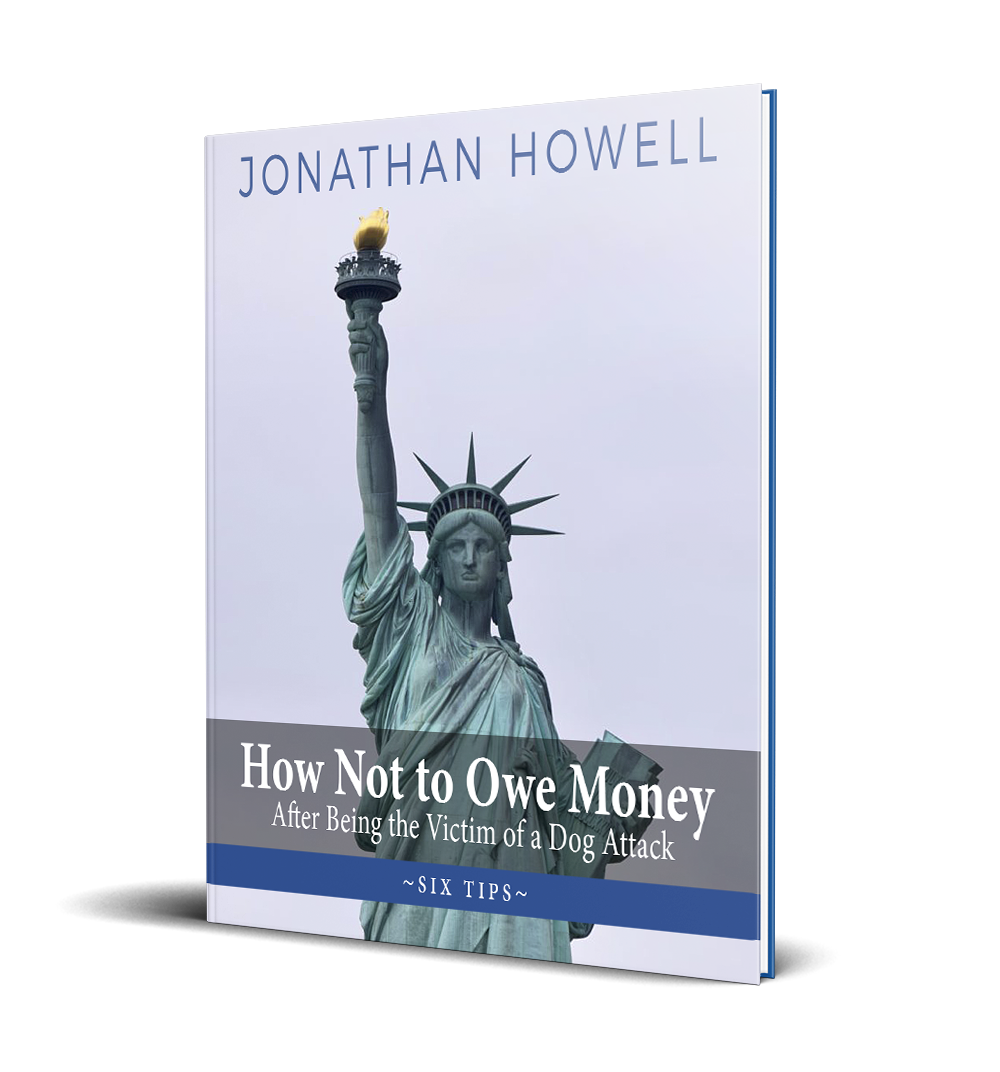 Los Angeles and Southern California Dog Bite INJURY Attorney
A vicious dog attack can leave you physically and emotionally scarred. Some dog owners have little or no control over their dog or pet. Sometimes they don't care they have hurt someone. Even when they do care, they don't want to pay or submit a claim to their insurance. That is where a top Los Angeles dog bite lawyer like myself can help. I have years of experience litigating in court on behalf of victims of animal violence.
Focusing on Getting Better in Dog Bite Cases
First, I want to make sure you get better. I help you get treatment with top medical doctors, professionals and psychologists. I know that the emotional injuries, PTSD, and anxiety are just as bad as the physical injuries. I also work with top plastic surgeons to evaluate permanent scarring. Once we understand your physical and emotional injuries, I work on getting you compensated. Money is how our justice system compensates victims of dog and animal attacks. We do not have eye for an eye justice. Often, we can recover money from the dog owner's home owner's insurance. The insurance company will hire a top litigator to try and deny what you have been through and how it has changed your life. I have stood up against these insurance companies for years and know their game. I also work with the animal control authorities to make sure that dangerous and vicious animals are off the street. This is especially true of people who purposefully breed attack dogs and mistreat them. As an animal lover, I recognize it is often not the animals fault when they attack a human. Likely, the owner of the animal is mistreating them or putting them in a confusing situation. They are ultimately responsible for the consequences of an animal attack.
Dangerous Dog Breeds For Dog Bite Cases
Dangerous dog breeds include Pit Bull, Rottweiler, German Shepherd, Dobermann Pinscher, Wolf Hybrids, Bullmastiff, Siberian Husky, Alaskan Malamute, Boxer, Great Dane, Chow Chow, Dogo Argentino, Fila Brasileiro, Bull Terrier, St. Bernard, Bull Dong, and Akita. The truth is that almost any pet can be dangerous. We have represented victims in cases against smaller dogs and mutt varieties. Sometimes the dog does not bite the victim but chases them or causes the victim to fall. You can recover money for your injuries even if the dog does not bite you.